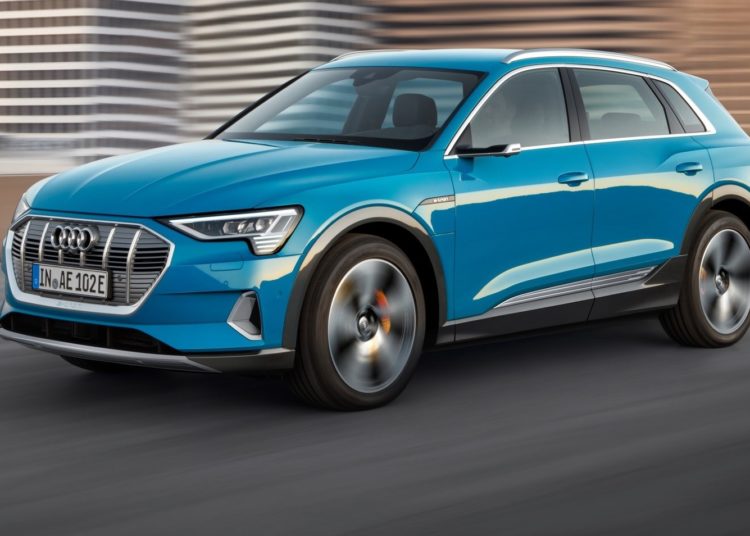 California is home to Tesla and some of the most stringent air-pollution regulations in the world. It's therefore quite fitting that Audi chose San Francisco as the global reveal venue for the new E-Tron battery powered SUV.
Keen to do justice to its corporate slogan of Vorsprung Durch Technik, Audi's engineers and designers have worked tirelessly to produce a car which it feels best serves the interest of customers who are ready to transition to an electric motoring lifestyle.
The E-Tron ranks between Q5 and Q7 in Audi's line-up and with the benefit of having its batteries in the floor structure, and no engine up front, cabin space is massive compared to most conventionally powered liquid fuel SUVs of a similar size.
A key objective for Audi's engineers was to enable E-Tron to run 400km on a single charge. Aiding that goal, designers managed to delete the traditional wing-mirrors (replacing them with tiny rear-view cameras). E-Tron also features a sealed underbody, similar to sophisticated racing cars, which reduces drag even further and strangely, for a battery powered vehicle, it has a conventional front grille – to channel cooling air around the battery pack, ensuring optimal operating temperatures.
The 400km range is impressive and Audi says the 95kWh battery pack will be charge to 80% of its capacity from empty, plugged into a 150kW DC fast charger, in a mere 30 minutes. Performance is remarkable too, with the electric motors powering up to 300kW and 664Nm, outputs which compare very favourably with most V8-engined SUVs.
As with most battery vehicles, E-Tron isn't light. The batteries alone weigh 700kg, but despite that burden of mass, it's very quick indeed, running the benchmark 0-100kph sprint in 5.7 seconds, before a limiter intervenes at 200kph.
Will it come to South Africa? Well, that is the plan. Audi hopes to have the E-Tron on sale locally by early 2020, but much of that ambition will be decided by the state of South Africa's electric car recharging infrastructure.
Help support journalists, the guardians of independent journalism, through our student media initiative that gives a voice to students and their generation! Find out more…Tags: AudiSUV