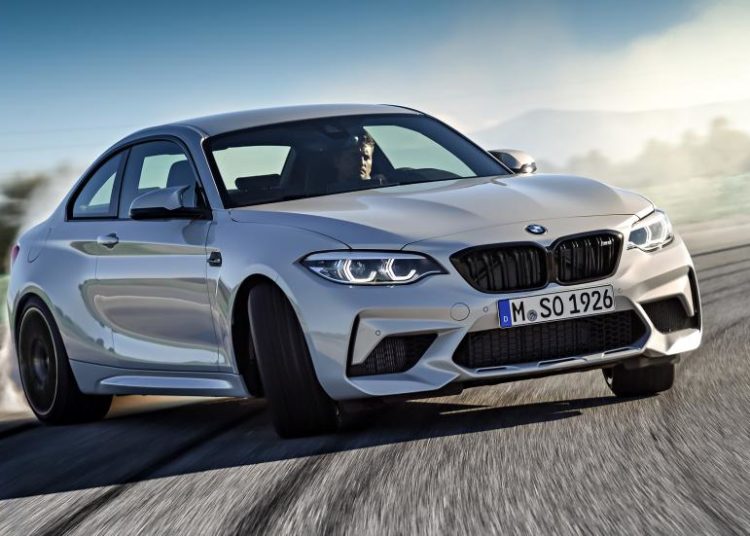 BMW has released an evolved version of the M2 coupe, that impossibly fast M-car based on a humble 2-Series platform. With 272kW, compact dimensions and the option of a manual gearbox M2 has become an involving antidote to all those anodyne performance cars, where clever electronics and algorithms have reduced real driving to a near passive experience.
For 2018 BMW has taken everything that was great about M2 and turned it up a touch on the scale of automotive awesomeness with the M2 Competition. That intimidating stance remains unchanged, but if you are a BMW enthusiast you'll notice the signature kidney grille is larger and the front bumper and apron have bigger air intakes. Those styling changes are not merely cosmetic, they serve a very necessary purpose: cooling.
You might wonder why this Competition version requires better cooling if the current M2 was never anything less than reliable. The answer is simple: it has a different engine, borrowed from its larger sibling, the M4.
BMW's engineers had a simple choice, they could either spend a lot of money trying to evolve the single turbo 3-litre engine to gain more power, or they could try and repackage the M4's proven twin-turbocharged 3-litre in-line six into an M2.
After much analysis an engine transplant was decided upon as the best option, and with some impeccable measuring and redesigning of the engine mounts and cooling systems, M2 Competition now beats an M4 heart and has gained power and performance as a result.
With the new engine peak power boosts to 302kW, supported by 550Nm of torque. Those numbers mean a performance potential of 280kph and 0-100kph acceleration of 4.2 seconds.
Best of all, you can still choose between either a seven-speed dual-clutch transmission or a six-speed manual – the latter an absolute must have for true BMW enthusiasts and M-car collectors.
The M2 Competition is due in South Africa by September of this year. If you like your sportscars small, agile and generously powerful this is for you. And if you need a braai-side factoid to entertain people, the Competition edition can be distinguished from the current M2 by its aerodynamically shaped wing mirrors and that unique colour, which BMW calls Hockenheim silver.
Help support journalists, the guardians of independent journalism, through our student media initiative that gives a voice to students and their generation! Find out more…Tags: BMW