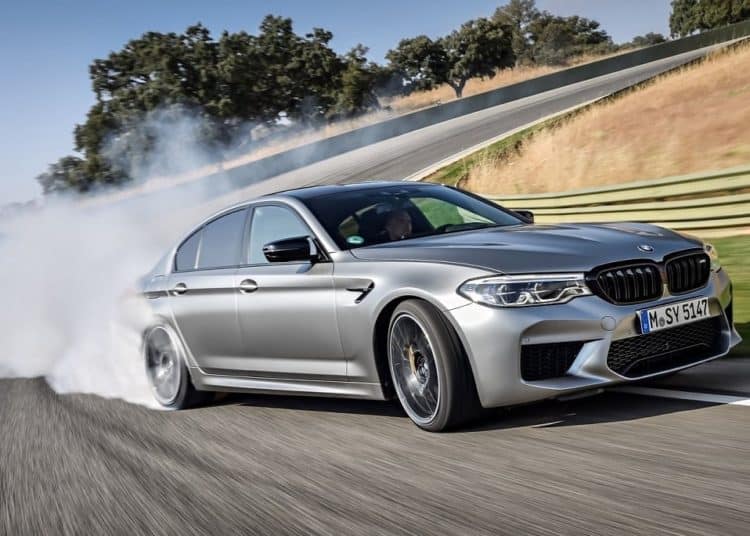 If you are a loyal follower of all things BMW, something very exciting is due to happen this September.
The Munich automotive brand's iconic M5 sedan, which combines supercar speed and 5 Series luxury, will add a distinctive new variant to its local product range. It's called the M5 Competition and although most won't recognise the significance of that badge, petrolheads most certainly will.
Charting the 'normal' M5's specifications, it's impossible to believe that anybody would want more. It has a sophisticated all-wheel drive system which makes you feel like a driving hero, and power is relentless, all 441kW of it, produced by a 4.4-litre turbocharged V8. Despite all these very convincing features, BMW's engineers were adamant that they could do something even more impressive with the M5 – and the result of their focus is the Competition edition.
When the first of these rarer M5s arrive in South Africa this September they'll retail for R2 062 307, which is R300 000 more than a 'normal' M5. What do you get for your money? Beyond the blacked-out kidneys and custom exhaust system (which is louder), there are some very appealing engineering upgrades too.
Although engine torque remains unchanged, at 750Nm, BMW's extracted greater urgency from the Competition edition V8, boosting power from 441- to 460kW. That plays very neatly at the game of comparative statistics too, with M5 Competition making a smidge more power than its chief rival, AMG's E63 S.
The performance numbers are deeply impressive too, with a 0-100kph benchmark sprinting time of 3.3 seconds and top speed of 305kph. Perhaps the most astounding number associated with this M5 Competition derivative is its 0-200kph acceleration time of only 10.8 seconds, merely half a second slower than the iconic Ferrari Enzo hypercar.
Ensuring that its enhanced power delivery doesn't overwhelm the driving experience in a negative way, the Competition edition M5's suspension geometry has been altered and its overall ride height lowered by 7mm, aiding high-speed stability and improving lateral agility.
For those BMW enthusiasts who live for exploring that last tenth of the M5 driving experience, the premium pricing of this Competition edition will be well worth its enhanced capabilities.
Help support journalists, the guardians of independent journalism, through our student media initiative that gives a voice to students and their generation! Find out more…Tags: AMGBMW