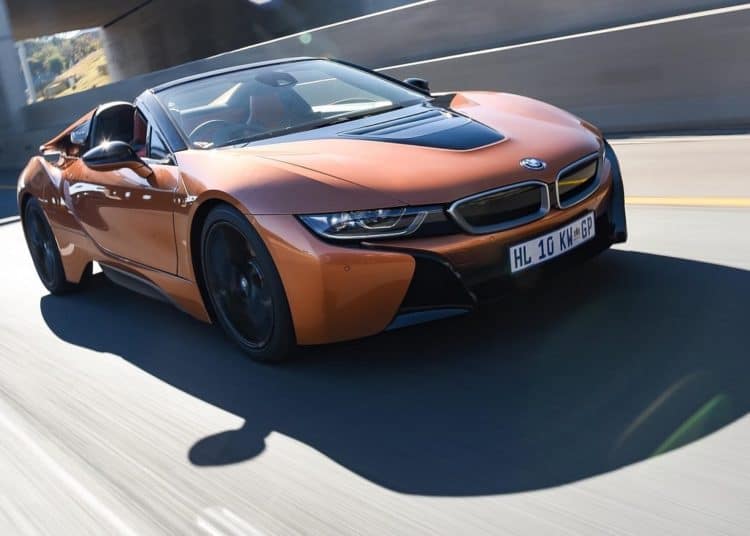 Global markets and the media are obsessed with Tesla, the electric car company founded by former Pretoria Boys High matriculant, Elon Musk.
Overpromising and underdelivering have become a feature of Tesla's customer relations and in South Africa the only true electric vehicle brand with any credibility is BMW.
The Bavarian automotive specialist has just released new versions of its i8 hybrid supercar into the market, with improved features and better battery packs.
Since its debut locally in 2015, i8 has wowed South Africans with its daring Batmobile styling, innovative packaging (any car enthusiast swoons at the sight of those scissor doors opening or closing) and an uncanny blend of efficiency and performance.
With its latest i8 range BMW's added a second derivative to the model mix, a soft-top roadster, which should have particular appeal in the Mzansi market – with its abundance of sunshine and an environment conducive to open-top motoring.
The roadster is 60kg heavier than its i8 coupe sibling, due to some structural bracing required to substitute for the loss in rigidity which results from replacing a metal roof with a material one.
Both i8s are powered by the same hybrid drive system, comprising a 1.5-litre turbocharged petrol engine with three-cylinders, boosting to 170kW, in combination with a lithium-ion battery pack – now featuring an improved cell count.
At peak demand the i8's cumulative power output is 275kW, which is 11kW more than before, and sufficient to guarantee very swift performance.
Top speed is 250kph and there is a 0.2-second difference in the 0-100kph benchmark sprinting ability of i8 coupe (4.4 sec) and roadster (4.6 sec). With those numbers, this new i8s is unquestionably delivering on the performance expectations created by their outrageously futuristic exterior design.
Inside the wraparound cabin ergonomics and controls are decidedly driver-centric and although the i8s are some of the lowest cars you buy can in SA – which can make ingress an issue for those with a hip-related legacy sports injury – they are awesomely comfortable once you're seated.
Beyond the stellar performance and arresting appearance, efficiency is an anchor promise in this BMW product offering. Statically, BMW claims average consumption of between 1- and 2l/100km if an i8 is driven gently, whilst open road driving should calculate to between 7- and 8l/1ookm, which is remarkable.
In particular fuel hungry driving conditions, such as stop-start traffic, the i8's pure electric drive function is hugely efficient, and the battery-only range has improved from 37- to 55km courtesy of the new car's more powerful battery pack.
Recharging an i8 in the convenience of your own garage, using BMW's innovative i-Wallbox solution, should take no more than three hours to full capacity.
If you desire a sportscar with dramatic styling, yet care about your carbon footprint, there is simply nothing to rival these BMW i8s in the South African market.
i8 Coupe R2 095 200
i8 Roadster R2 329 300
Help support journalists, the guardians of independent journalism, through our student media initiative that gives a voice to students and their generation! Find out more…Tags: BMWTesla