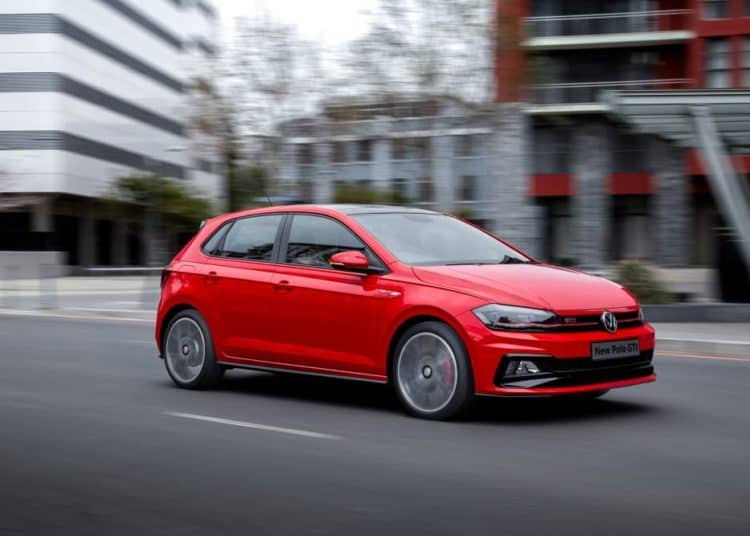 VW's Golf GTi is a hot hatch institution. Since establishing the genre back in 1976, Golf GTi has evolved into what can arguably be classed as the most accomplished performance car also capable of deputising as a family vehicle.
Unfortunately, the automotive world which birthed GTi has changed – a lot. The reality is that cities are growing more crowded, with parking spaces shrinking. This has resulted in a mantra of personal minimalism affecting people, causing them to travel with far less road trip luggage than before. Fortunately, there is now a hot hatch solution to all this enforced contemporary living minimalism.
Those VW hot hatch enthusiasts who are unburdened by the requirements of family and pets, can now get all that is great about Golf GTi in a smaller Polo package, which promises to be a lot more liveable in South Africa's hectically busy cities, without being less fun. Cheaper than Golf GTi by R172 700, the latest Polo GTi offers a lot of VW performance.
Distinguished from less rapid Polos by its optional 18-inch alloy wheels, blacked-out C-pillar and reshaped bumper, GTi has credible road presence. Anchoring VW's junior GTi is a 2-litre turbocharged engine which boosts to 147kW and 320Nm, which is 6kW more powerful than before. If you allow VW's terribly clever six-speed DSG gearbox to do its job, instead of attempting to manipulate the gears yourself, it will run 0-100kph in 6.7 seconds and a top speed of 237kph.
Previous editions of VW's smaller GTi were criticised for being too soft-handling and lacking that quintessentially Jekyll and Hyde characteristic which has made Golf GTi such a tremendous success. With 70Nm more torque and the XDS transverse differential lock this junior GTi can now pull 0.2g more lateral force through corners. It doesn't sound like much, but it equates to 20% greater cornering speed.
VW's latest addition to its South African product portfolio is now genuine 2/3rds Golf GTi and in a market where consumer is continuous to buy down, and unwilling to sacrifice performance, Polo GTi makes an awful lot of sense as the thinking driver's hot hatchback. Best of all, it's cheaper than the car it replaces by R11 600 – with new Polo GTi priced at R375 900.
Help support journalists, the guardians of independent journalism, through our student media initiative that gives a voice to students and their generation! Find out more…Tags: VW