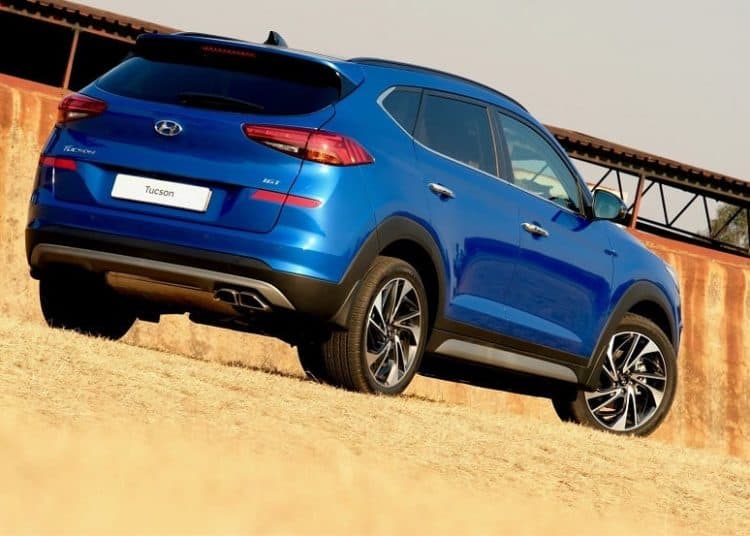 South Africa's fifth most popular automotive brand has enhanced two of its most in-demand vehicles. Hyundai's Creta and Tucson SUVs are now available with some new convenience features, refreshed styling and in the case of larger Tucson, mechanical changes too.
Both SUVs benefit from subtle styling improvements, with the smaller Creta distinguished by a new combination grille/bumper design and improved illumination functionality courtesy of daytime LEDs. Around the rear there are now LEDs present too and an under-bumper skid plate.
Hyundai's larger Tucson shadows most of the styling upgrades applied to Creta, although its changes are more pronounced from the rear, with redesigned taillights and a new bumper moulding. The upgraded Creta and Tucson SUVs add to their evolved styling theme with a range of new alloy wheels designs too, the largest of which are 19-inchers, rolling along the Tucson 1.6 TGDI Elite.
Beyond the exterior design changes on Hyundai's compact and mid-range SUVs, there are additional niceties now available with Tucson. The seamless integration of Smartphones with your vehicle's infotainment interface has been an anchor issue of any ownership experience and Hyundai, as a Korean brand, is expected to offer some of the best synching imaginable. Tucson now offers a cabin with improved architecture and a 7-inch infotainment screen with embedded Apple CarPlay functionality.
Perhaps the most impressive aspect of Hyundai's changes to the Tucson range are mechanical. The most powerful engine on offer, a 2-litre turbodiesel (131kW/400Nm), has a new gearbox.
The revised Tucson's 2-litre turbodiesel now drives its front-wheels through an 8-speed automatic transmission. Previously the more powerful Tucson was paired to a six-speed transmission and the additional two gears should improve throttle response and overall fuel economy.
Pricing for the new Creta starts at R339 900 and peaks on R399 900, whilst Tucson's entry-level retail is R399 900 with the range-topping derivative pricing at R569 900.
Help support journalists, the guardians of independent journalism, through our student media initiative that gives a voice to students and their generation! Find out more…Tags: SUV