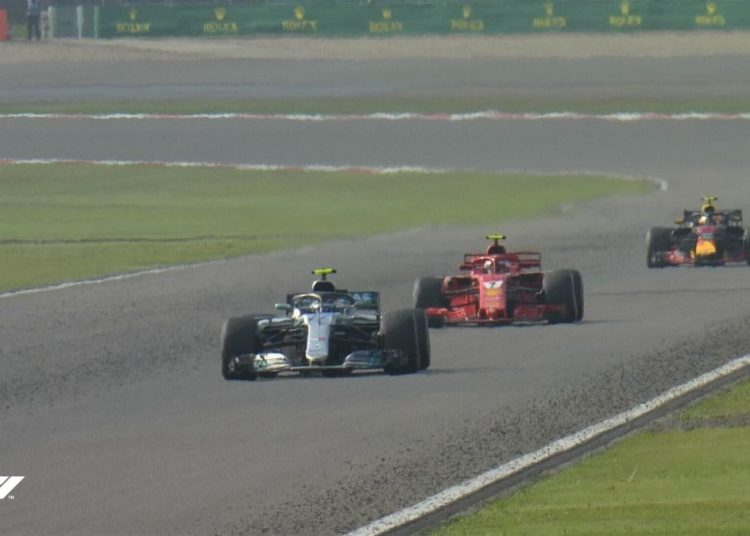 The F1 Chinese Grand Prix has come to an end and Daniel Ricciardo has left fans stunned with just his sixth F1 win. His sixth win even came from him starting sixth on the grid, talk about meant to be, ey?
The Australian driver took advantage of a genius pit stop move before a mid-race safety car to refit fresh tyres and blasted through the field to slot in first place before the final 10 laps.
Ricciardo finished ahead of Valtteri Bottas of Mercedes, who started third and led for a portion of the race before Ricciardo, on the fresher and softer tires, overtook him in the final 10 laps. The third podium spot went to Kimi Raikkonen of Ferrari, who started second behind Sebastian Vettel, his teammate who had pole position for the race.
Ricciardo was so shocked himself, that he could be heard yelling "holy shit" as he passed the finish line. The driver was described as a "racing burglar" during the race. Today, he carried out another fine, well-orchestrated robbery.
Overtaking demon, #ChineseGP winner…

And your #F1DriverOfTheDay!

Well earned after a stunning drive from @danielricciardo ? pic.twitter.com/XbZAz4QADG

— Formula 1 (@F1) April 15, 2018

2018 F1 Driver Standings:

1              Sebastian Vettel               GER        FERRARI                                          54

2              Lewis Hamilton              GBR          MERCEDES                                      45

3              Valtteri Bottas                 FIN           MERCEDES                                     40

4              Fernando Alonso             ESP         MCLAREN RENAULT                           16

4              Daniel Ricciardo               AUS        RED BULL RACING TAG HEUER          37

5              Kimi Räikkönen               FIN           FERRARI                                        30

6              Nico Hulkenberg              GER        RENAULT                                         14

8              Pierre Gasly                      FRA          SCUDERIA TORO ROSSO HONDA   12

9              Kevin Magnussen            DEN       HAAS FERRARI                                10

10           Max Verstappen              NED       RED BULL RACING TAG HEUER          8

11           Stoffel Vandoorne          BEL         MCLAREN RENAULT                           6

12           Marcus Ericsson                SWE       SAUBER FERRARI                           2

13           Carlos Sainz                       ESP        RENAULT                                      1

14           Esteban Ocon                  FRA          FORCE INDIA MERCEDES               1

15           Sergio Perez                     MEX         FORCE INDIA MERCEDES              0

16           Charles Leclerc               MON      SAUBER FERRARI                              0

17           Romain Grosjean             FRA       HAAS FERRARI                                 0

18           Lance Stroll                       CAN         WILLIAMS MERCEDES                  0

19           Brendon Hartley               NZL        SCUDERIA TORO ROSSO HONDA     0

20           Sergey Sirotkin                RUS          WILLIAMS MERCEDES                  0

2018 F1 Constructor Standings:

(Car manufacturer, points total)

| | |
| --- | --- |
| Mercedes AMG Petronas Motorsport | 85 |
| Scuderia Ferrari | 84 |
| Aston Martin Red Bull Racing | 55 |
| McLaren F1 Team | 28 |
| Renault Sport Formula One Team | 25 |
| Red Bull Toro Rosso Honda | 12 |
| Haas F1 Team | 11 |
| Alfa Romeo Sauber F1 Team | 2 |
| Sahara Force India F1 Team | 1 |
| Williams Martini Racing | 0 |

Help support journalists, the guardians of independent journalism, through our student media initiative that gives a voice to students and their generation! Find out more…Tags: F1Grand Prix