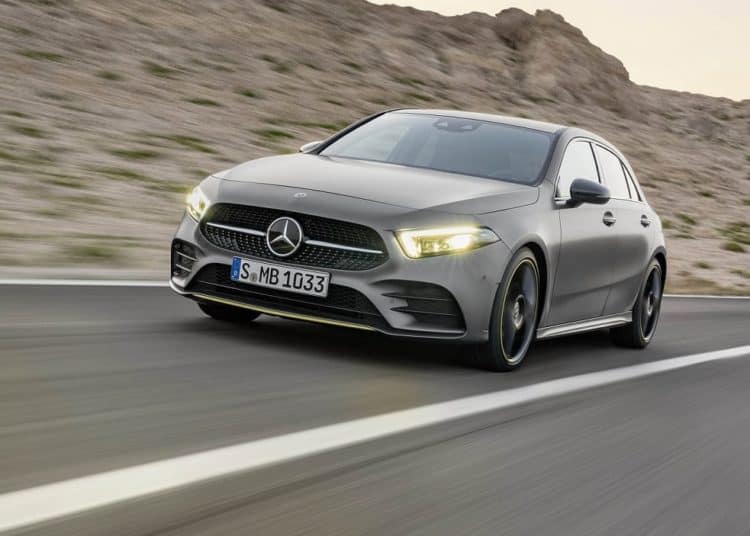 If you desire the established luxury car cachet of Mercedes-Benz but also require the compact dimensions and urban living adaptability of a hatchback, A-Class has always been Stuttgart's compact car solution.
The fourth-generation A-Class launched in South Africa this week and twenty years after its debut, this remains a Mercedes for customers who think quite differently to the conventional 'Benz tradition. Unlike most other Mercedes products, A-Class is front-wheel drive, and its five-door hatchback configuration is noticeably different from the classic German luxury sedan architecture.
Larger and more aggressively styled than any of the previous-generation A-Class models, the new range starts with a limited offering of only two derivatives: A200 and A250 Sport. Both cars are powered by turbocharged petrol engines, but it's the engine sizing of A200 that is remarkably different.
Since the resurgence of turbocharging, engine sizes have shrunk, and the exterior badging nomenclature has preciously little relation to the capacity of those cylinders powering you along. This is particularly evident with A200, which features a 1.3-litre engine, boosting 120kW and 250Nm. View the output numbers in isolation and they are certainly sufficient for a luxury hatchback, with Mercedes claiming that its A200 will run the benchmark 0-100kph sprint in 8 seconds and return 5.2l/100km if driven with disciplined throttle restraint.
If you desire the fourth-generation A-Class with a greater emphasis on sheer performance, A250's 2-litre engine cranks 165kW and 350Nm. Those are decent numbers, well within touching distance of contemporary hot hatchback rivals on an output graph, and good enough to power A250 from 0-100kph in 6.2 seconds.
Both A200 and A250 feature seven-speed dual-clutch transmissions, offering two-pedal driving convenience in congested traffic conditions and rapid gearshifts when the road opens and allows for more spirited driving.
The latest A-Class is distinguished by its geometric styling theme, in particular the 'predator' nose. Its design is a world evolved from the softer styling harmony of previous A-Class models. Inside, A-Class features the latest Mercedes-Benz infotainment digitisation, including the MBUK system which learns your infotainment preferences over time and has voice command technology which won't fail at every attempt.
Graded in terms of size and practicality the new A-Class is 120mm longer bumper-to-bumper, but also 20kg lighter than the range it replaces. At 370-litres, its luggage capacity rating has swollen by 29-litres too. Pricing starts at R499 000 for the A200 and increases to R593 300 for the A250 Sport.
Help support journalists, the guardians of independent journalism, through our student media initiative that gives a voice to students and their generation! Find out more…Tags: AMG