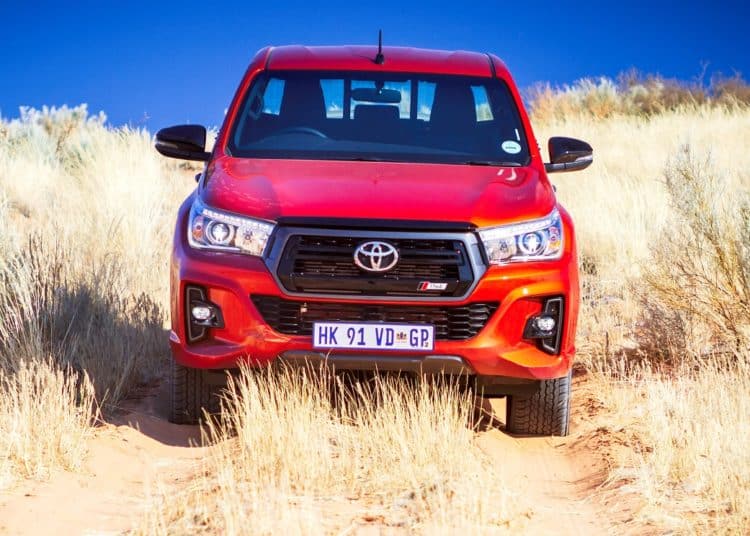 With the December transactional volumes finally calculated, data has emerged indicating that total vehicle sales for 2018 reflected the strained economy last year, with a near 1% decline from 2017. Unsurprisingly, Toyota was once again the most popular vehicle.
In total South Africans purchased 552 190 new vehicles in 2018, down from 557 703 the previous year. Economic uncertainty and a weak exchange rate influenced pricing stability and consumer confidence, with a retreat to established brands to consolidate capital and risk the least possible depreciation.
The most successful single vehicle range was once again a bakkie. For decades Toyota's Hilux has been a South African sales phenomenon and in 2018 dealers managed to deliver no less than 40018 of these 1t bakkies to local customers.
Ford's Ranger is the Hilux's most credible rival and ended 2018 as South Africa's second most in-demand vehicle, with cumulative sales of 30141. Toyota's ability to sell nearly a third more bakkies than its closest rival showcases the immensely accurate product planning applied to Hilux, with its vast local model range perfectly tailored to every possible customer requirement.
Beyond the fierce Hilux/Ranger bakkie rivalry, VW was the third most successful brand. The German manufacturer saw strong demand for its Polo, which is by far the most successful South African passenger car. By the end of December 2018, VW had managed to sell 29789 Polos. VW also did the unimaginable by besting Hilux during the month of August, with Polo outselling the Japanese bakkie by a mere 48 units – an achievement very few rivals have ever had the privilege of claiming.
Although a raft of new models and exciting electric vehicle options are due for debut in South Africa during 2019, the established sales hierarchy should not alter much. Expect Hilux to dominate, with Ranger perhaps edging a touch closer to it in overall sales.
Ford's revised bakkie offering will be introduced during the first half of 2019. Is should feature new engines, more gears, altered styling and upgraded cabin comfort and infotainment ability. These improvements are sure to ignite additional demand for Ranger and assist it in closing the gap to Hilux throughout 2019. VW's dominance of passenger car volumes, with Polo and its Vivo, is sure to remain unchallenged.
Help support journalists, the guardians of independent journalism, through our student media initiative that gives a voice to students and their generation! Find out more…