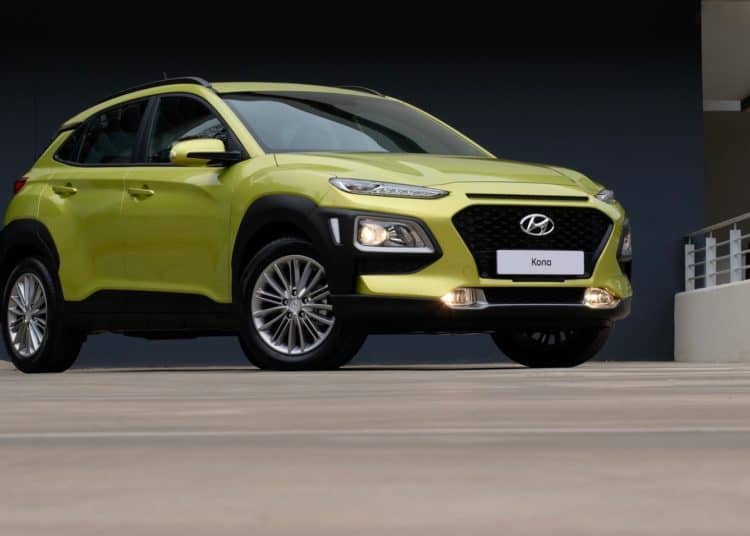 In Hawaiian, Kona means 'dry side of an island' and for Hyundai it has certainly meant the end of a dry spell consisting of vanilla vehicle design.
Kona is the latest addition to Hyundai's South African product portfolio and although it is nothing more than a crossover version of the i30 hatchback, symbolically, it means a great deal for the brand. The design is terrifically bold, featuring a diversity of lights viewed from the front: you'll notice thin slit lights where the bumper and bonnet shutlines meet, larger light clusters in the bumper corners and even two additional lights lower down.
Around the rear, this daring enterprise theme continues and although it might be a bit edgy for some, it is refreshing to see that Hyundai can do Korean design self-expression in its automotive products. Inside Kona, Hyundai's engineers and designers have ensured that form follows function and ergonomics aren't sacrificed for the sake of being different.
Kona's cabin is sensibly configured with the only trendy bits being contrasting colour piping, either red or yellow, which surrounds the ventilation ducts and transmission shift guide. And it has colour coded seatbelts too, again either red or yellow.
Equipment levels are generous, in typical Hyundai fashion, with six-airbags and a 7-inch touchscreen infotainment system as standard. The infotainment system's Smartphone synching will be of interest to those who favour using Apple Carplay/Android Auto mastering for their phones whilst driving. Most functions are entirely controllable by voice too, thanks to sophisticated Bluetooth functionality.
For the local market, Hyundai is offering Kona in two engine derivatives, both petrol. The smaller engine is a turbocharged 1-litre triple, boosting 89kW and 172Nm, driving the front wheels through a six-speed manual gearbox. The larger 2-litre engine isn't turbocharged, produces 110kW and 180Nm, and uses a six-speed automatic transmission.
We mentioned that Kona is a crossover version of the i30 hatchback (which remains unavailable in South Africa) and although it features 170mm of ground clearance, that stance is more of a style statement, than any indication of gravel travel ability. For those who plan on using Kona an activity vehicle of sorts, with the rear seats in place, Kona's luggage capacity is 361-litres.
The Kona 1.0 TGDI manual prices at R379 900 and Kona 2.0 NU auto is set to retail at R399 900. If you yearn to experience Hyundai's latest i30, you now finally can, with Kona.
Help support journalists, the guardians of independent journalism, through our student media initiative that gives a voice to students and their generation! Find out more…