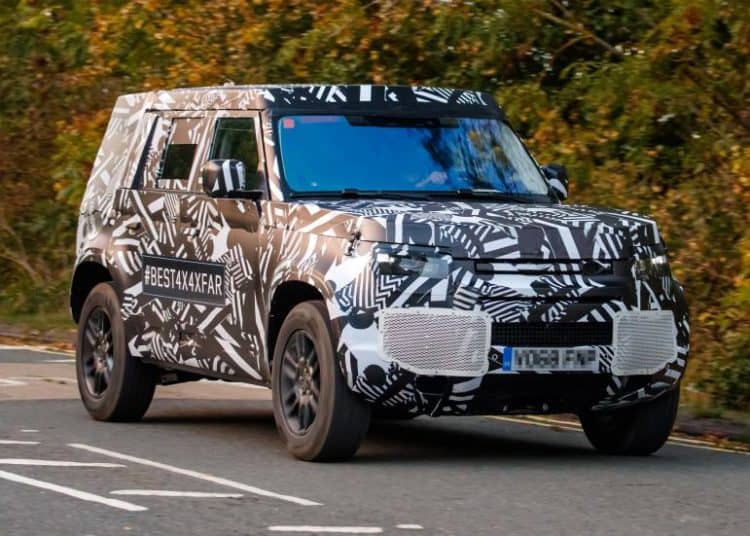 One of the most iconic vehicles in history is a bit closer to being reborn. Since production was discontinued in 2016, the Defender has been sorely missed by Land Rover adventurers, but a teaser image released this week, gives hope of a new one edging closer to production.
When Land Rover ceased assembly of its original off-roader two years ago, there was strangely no replacement – which is a nearly unbelievable scenario in the modern automotive product cycle.
The question of a modernised Defender has been plaguing Land Rover since it revealed the DC100 concept at Frankfurt's International Motor Show back in 2011. Traditionalists were vehement in their criticism of DC100 and it forced Land Rover to reconsider its development direction, which stalled the project.
Land Rover was originally going to seamlessly replace its legendary 4×4 with a production version of the DC100 concept by 2015, but that was never going to happen after a flood of negative reaction to the show car.
What to make of this latest, heavily disguised, prototype 4×4? The raised roof profile and squared-off edges indicate that some of the classic Defender shape has been retained. Technically the new 4×4 should differ most pronouncedly from its predecessor in terms of construction, most likely featuring a monocoque platform instead of the traditional steel ladder frame.
Read: Digitally advanced B-class is Mercedes Benz new compact MPV
Expect a contemporary Land Rover drivetrain too, with an automatic transmission and all the latest off-road driver aids. Riding on an all-new platform should allow Land Rover's engineers to finally repackage the Defender's interior architecture too, which has always been a weakness – with its awful ergonomics. Whatever form it finally takes, comfort levels should be incomparably superior to what Defender owners have become familiar with over 67 years of production with those original Land Rovers.
Although the technical details remain speculative, with Land Rover only committing to confirmation that its Defender development programme is progressing on target, there is no doubt that the new Defender will be a much more sophisticated vehicle than its predecessor ever was. The due date? We understand the new Defender will launch to market by 2020.
Help support journalists, the guardians of independent journalism, through our student media initiative that gives a voice to students and their generation! Find out more…