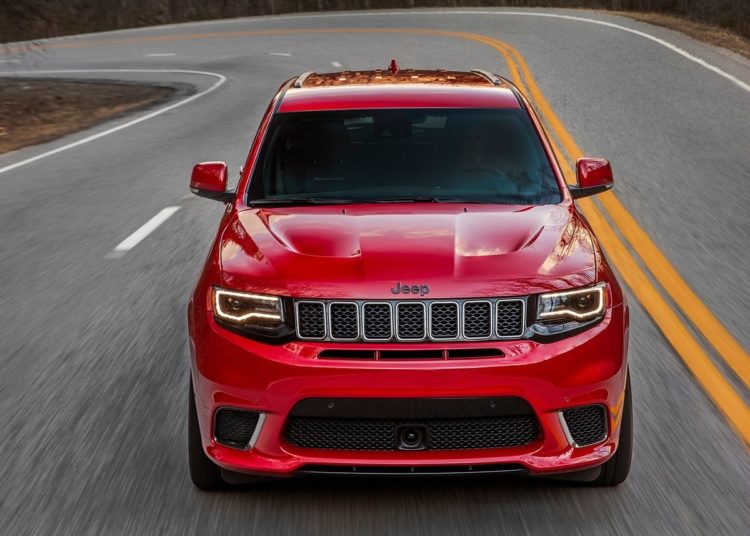 After a quiet 2018, Jeep is set to disrupt the South African luxury SUV market this year with a radical new product offering.
The model in question is its Grand Cherokee Trackhawk, a high-performance SUV offering some startling numbers. It fulfils some impressive destination speciation too, becoming the most expensive, powerful and fastest American vehicle ever offered in South Africa.
At an asking price of R2.2m, you'd expect something extraordinary from this Jeep and the Trackhawk certainly delivers. Jeep is being particularly ambitious with its Trackhawk. The marketing strategy is to offer a convincing alternative to German high-performance SUVs such as the Porsche Cayenne Turbo, BMW X5 M and Mercedes-Benz AMG GLE 63.
The German SUVs which have established – and dominate – the luxury gravel travel performance vehicle market are excellently engineered and any rival wishing to disrupt that hierarchy would have to be very, very good. Trackhawk might not have the brand legacy but it inarguably has the engine power and performance numbers to run with – and away from – its German competitors.
Anchoring the brazen American high-performance SUV is a supercharged 6.2-litre V8 engine, which delivers an astounding 523kW and 881Nm. Those engine output numbers shame all rivals and are worthy of supercar status. Despite its size, an eight-speed automatic transmission and launch control assist the Trackhawk in achieving a benchmark 0-100kph sprint time of only 3.7 seconds. Top speed is 289kph. Numbers worthy of being classed in the most upper-echelon of high-performance vehicles.
To ensure a symmetry of performance the Trackhawk has enormous brakes from Italian specialist, Brembo, and trick adaptive suspension components from German manufacturer, Bilstein.
Pricing beyond R2m is completely uncharted territory for the American 4×4 brand but with its Trackhawk there is a notion that this is a Jeep product worthy of such a radical retail positioning. There is simply no way of going faster, for less money, if you require supercar pace and gravel travel ability, all consolidated into one five-seater vehicle.
Help support journalists, the guardians of independent journalism, through our student media initiative that gives a voice to students and their generation! Find out more…