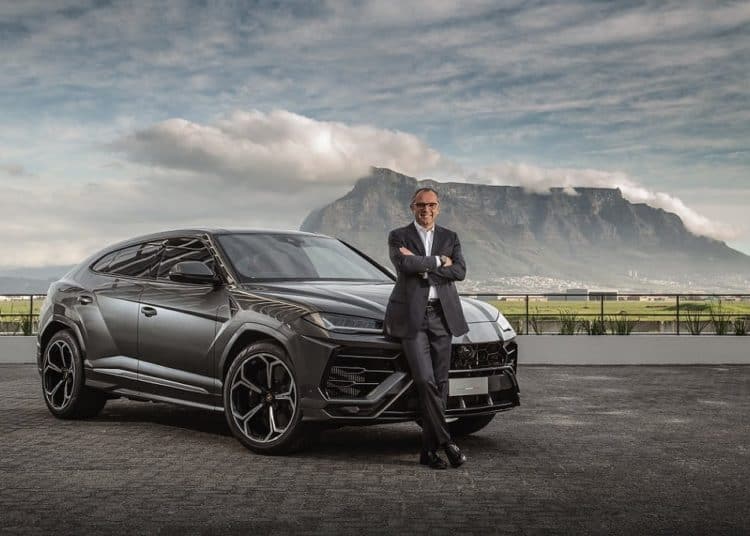 It frames Lamborghini's boss, Stefano Domenicali, with the company's Urus SUV, and Cape Town's iconic Table Mountain in the background.
Recognising South Africa as a potential growth market, with enough demand for premium performance vehicles, the brand's local distribution has been reoriented. It is now the responsibility of LSM Distributors, which has proven its performance car acumen by building the Porsche brand locally. Lamborghini joins Bentley within the LSM offering, which has traditionally only been Porsche.
Domenicali expects volume to double within a year of the new agreement, assisted by a Century City dealership in Cape Town and specifically, the Urus SUV – which is due to reach its first Mzansi customers by the fourth quarter of 2018.
Doubling sales would see a movement from 30 to 60 units per year and although that might appear a lofty goal for a company which has traditionally been a low volume manufacturer, Lamborghini's invested massively to boost production at its facility in northern Italy.
Enabling the newfound sales optimism for South Africa is Urus, the company's first SUV product and one seamlessly suited to local conditions. If you require a vehicle with the ability to survive high-speed pothole strikes when navigating South Africa's deteriorating rural road network and desire true Lamborghini driving intensity from an SUV, Urus will provide both – with room for four passengers.
The ability to carry double the number of passengers, and their luggage, compared to traditional Lamborghini mid-engined supercars, such as Aventador and Huracan, makes the Urus a greatly more justifiable Italian exotic vehicle purchase. Add to that its gravel and sand route ability, and you have something nearly perfect in a configuration for wealthy South African who don't want to buy a German high-performance SUV.
Powered by a 4-litre turbocharged V8, boosting 478kW and propelling the high-riding Lamborghini to a top speed of 305kph, Urus redefines the ceiling of performance associated with SUVs. Priced at R3.5m, it's also the most affordable Lamborghini in the brand's global product portfolio – value being relative, of course, when investing in an Italian performance car brand.
Help support journalists, the guardians of independent journalism, through our student media initiative that gives a voice to students and their generation! Find out more…Tags: Cape Town