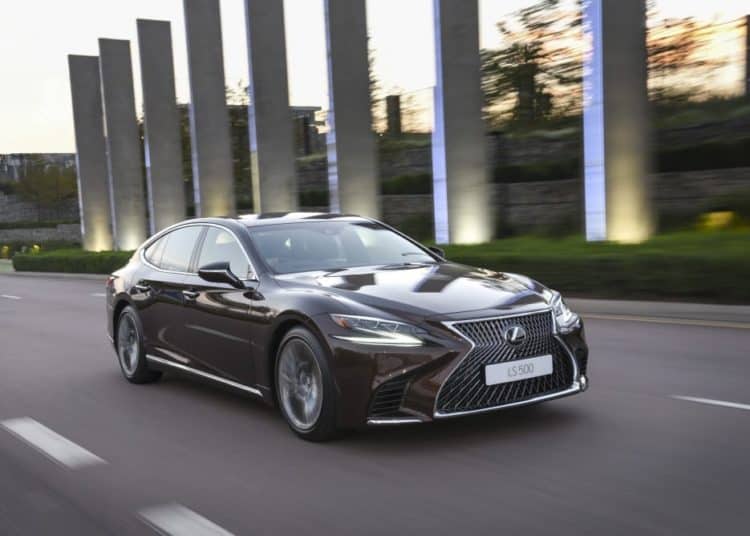 Limousines are sophisticated and luxurious, absolutely the most comfortable way to travel on four wheels. Unfortunately, they can also be very expensive to maintain in the long term. Unless you are driving a Lexus.
Toyota's luxury division did the impossible in the 1990s by carving itself significant market share in the American market – which had traditionally been dominated by large German sedans. In South Africa, Lexus has always been a peripheral luxury brand but one with a terrifically loyal customer base, in no small part due to its excellent customer service and seamless ownership experience.
The latest Lexus to be marketed locally also becomes the most expensive Toyota product you can buy, at R2 141 400. For that investment you receive the LS500 badge, which in the manner of all things Lexus, represents the best technologies on offer from the brand in 2018.
A large car featuring the latest Lexus styling language, LS500's appearance is anchored by an oversized grille and incredibly slim, low-profile, LED lights. There are certainly German rivals such as A8, 7 Series and S-Class which are more elegant in appearance, but LS500 is most definitely not conservative in the manner of all other Lexus limousines of the past.
Inside the daring use of shape, material texture and colour continue and an annoying infotainment controller mouse aside, LS500 is lavishly equipped and superbly well built. It is also obsessively engineered for occupant comfort. The rear seats are individual recliners, which can access nearly a metre of legroom when reclined, with the front passenger seat slid forward on its mounting rails. Driver comfort is well catered for too, with a 28-position adjustable seat and all occupants benefit from exceptional infotainment acoustics, relayed via a Mark Levinson 23-speaker sound system.
Beyond its style and comfort, LS500 attempts to combine the best properties of dynamic confidence and serenity in its driving experience. Although it rolls 20-inch run flat tyres, there is air-suspension to provide supple cushioning over imperfectly surfaced roads and adjustable dampers counter bodyroll in faster corners.
Powering the LS500 is a 3.5-litre twin-turbocharged V6 which boosts 310kW and 600Nm. Those outputs are converted to performance and efficiency by a ten-speed automatic transmission, which means progress, even when it's required to be swift, is effortless and never undignified. Despite its limousine appearance and function the LS500 is plenty quick, capable of 0-100kph in 5 seconds and a top sped of 250kph. Cruising economy equates to 9.5l/100km.
Lexus will never achieve the sales volumes of the three established German limousine nameplates in South Africa, but for those choice customers who value Toyota durability in a large luxury sedan package, LS500 is the outstanding outlier and an unrivalled long-term ownership prospect.
Help support journalists, the guardians of independent journalism, through our student media initiative that gives a voice to students and their generation! Find out more…Tags: Toyota