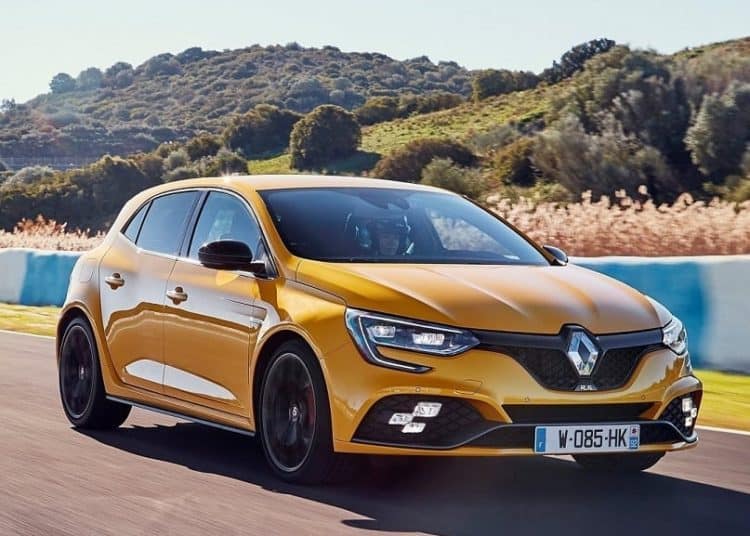 In the realm of hot hatchbacks boosting more than 200kW, you'll struggle for the pure driving pursuit of a manual gearbox. It's a segment which is now dominated by German brands and they prefer a computer and clever automated clutches do the shifting for you. But not Renault.
The French have always been regarded for their ability to build some of the most rewarding hot hatches available and it's Renault in particular, with its Megane RS, which defends that reputation. Renault's latest iteration of the Megane RS goes on sale this September and promises to deliver a terrifically involved driving experience.
Unlike all other Meganes, the RS derivatives are built at Renault motorsport facility, in Dieppe, France. They are essentially handbuilt performance cars with the convenience of a hatchback configuration and although both the RS 280 Lux and RS 280 Cup are due for local release in the coming weeks, it's the latter which you should really be interested in.
That '280' moniker denotes Megane RS's power output in imperial horsepower (which is peculiar, consider the metric system sourced from France), and generating that number is a smaller engine than before. Downsizing from a 2-litre turbocharged four-cylinder engine to one of 1.8-litres, has saved some weight and hardly sacrifice performance, with the new engine boosting 205kW and 390Nm.
Linear acceleration and top speed statistics aren't the pinnacle of Megane RS's offering. These are cars famed for their agility and as such, they boast four-wheel steering and impeccably balanced suspension components. In the case of the RS 280 Cup, there is a mechanical limited-slip front differential too, geared to counteract understeer when powering out of tight radius corners.
What truly distinguishes the Megane RS 280 Cup is that unlike its Lux sibling, and virtually all German rivals, it features a traditional six-speed manual gearbox. Although a dual-clutch transmission is better in traffic and ultimately quicker shifting, the driver engagement offered by manually changing gears is something sought after by many hot hatch customers. And in the case of this Megane, Renault offers something that its competitors in South Africa do not.
Although the change from three- to five-door bodyshell will be lamented by some enthusiasts, it does make the new Megane RS range that much more suitable as a true family vehicle, whilst also providing a very spirited driving experience on occasion. The Megane RS 280 Cup should be available for local distribution by the middle of September is set to retail for R549 900.
Help support journalists, the guardians of independent journalism, through our student media initiative that gives a voice to students and their generation! Find out more…