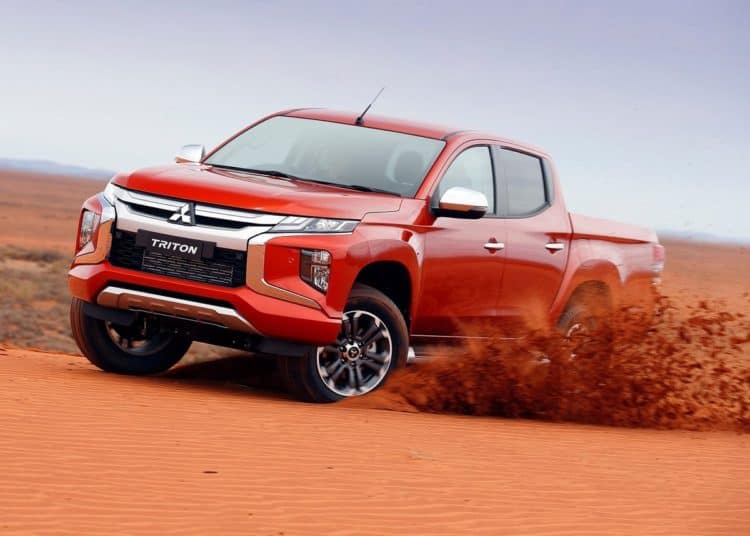 Mitsubishi has revealed an update of its fifth-generation Triton double-cab bakkie, which scheduled to go on sale in South Africa towards the end of Q1 2019.
A new Triton can't come soon enough for the Japanese brand, which has seen its fortunes wane in South Africa over the last two decades, from a position of double-cab credibility in the late 1990s with Colt, to less than 100 units a month, with the current Triton.
Some of its features
The new bakkie follows a Triton tradition of presenting a very daring styling package and the thin-slit horizontal light cluster and dual-grille front will certainly set it apart in South Africa's competitive double-cab market. Although Mitsubishi's bakkie designs have at times been too radical for the local market (the fourth-generation Triton in particular), this new double-cab look combines an edgy Japanese interpretation of classic bakkie proportions.
Inside the changes have been subtle, with some soft-touch trim enhancements and added driver-assistance technologies. Parking convenience improves with the help of surround-view cameras and cross-traffic alert, which recognises oncoming traffic when you are reversing out of a parking bay. This is a great feature on any bakkie, as vehicles of this size can be intimidating to drive, in chaotic and trafficked inner-city environments.
Mechanically the new Triton is powered by a 2.4-litre four-cylinder turbodiesel engine, peaking 133kW and 420Nm. This engine is a carry-over from the current Triton, but Mitsubishi has added an additional gear to the automatic transmission, which now features six forward ratios, instead of only five. Triton also gains autonomous braking intervention to advance its safety offering.
The Triton's celebrated Super Select four-wheel drive system has benefitted from electronic engineering input and promises even better off-road ability. Regarded as the best transfer case system of all double-cab bakkies, it offers three four-wheel drive modes, where all its rivals only have two. Mitsubishi has programmed an algorithm to act when the Triton is engaged in low-range. This code manages and harmonised throttle response and wheel speed to limit traction losses in challenging terrain, by using the anti-lock braking system.
With the braking system now tasked in an additional role as an off-road driver aid, Mitsubishi was required to increase the size of its rotors, which should have an added benefit for on-road use too – reducing braking distances in an emergency. New Triton also features larger rear dampers, which should help it tame the worst dirt road corrugations with greater aplomb.
Help support journalists, the guardians of independent journalism, through our student media initiative that gives a voice to students and their generation! Find out more…