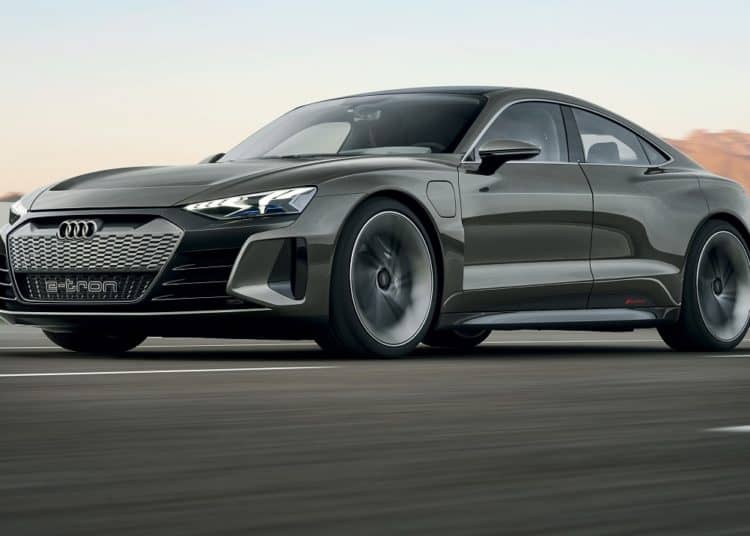 Audi has confirmed that its new E-Tron GT Concept will appear in the new Avengers 4 movie. Car brands have realised that product placement can work exceptionally well with new vehicles, attached to the correct character and the Marvel movies have featured Audis before.
Back in 2008 Audi provided the ride of choice to Tony Stark in Iron Man, with its dramatic R8 supercar. It followed the theme by supplying Robert Downey Jr's character with an R8 Spyder in Iron Man 2 and an electrified R8 in the Iron Man franchise's third movie.
For Audi the E-Tron GT, which was revealed at the recent Los Angeles auto show, is a very big deal. An investment of R225bn between now and 2025 will see Audi attempt to rival Tesla and offer more battery powered vehicles than any other German brand.
Renowned for its daring designs, Audi's marketing strategy is that is isn't constrained by the traditionalism of certain other German legacy automakers and can venture into an electric future with greater aplomb.
The E-Tron GT might be classed as a concept vehicle, but its specification and finishing indicate something which is way past prototyping and nearer to production. With considered proportions and overall design which fits perfectly within the requirements for a Marvel movie car, one imagines that the final production version, due in 2021, won't feature too many compromises.
Powered by electric motors driving both axles, combined system output is a deeply impressive 434kW, which translates to a benchmark 0-100kph time of only 3.5 seconds. Audi claims the E-Tron GT will run a true top speed of 240kph and crucially offer a usable range of 400km. Featuring an 800-volt recharging capability, you should be able to power any E-Tron GT to 80% of its battery capacity in only 20 minutes.
Beyond its striking appearance the E-Tron GT is also wonderfully practical, featuring two luggage compartments, at each end of the car, which total 550-litres of stowage space.
Help support journalists, the guardians of independent journalism, through our student media initiative that gives a voice to students and their generation! Find out more…