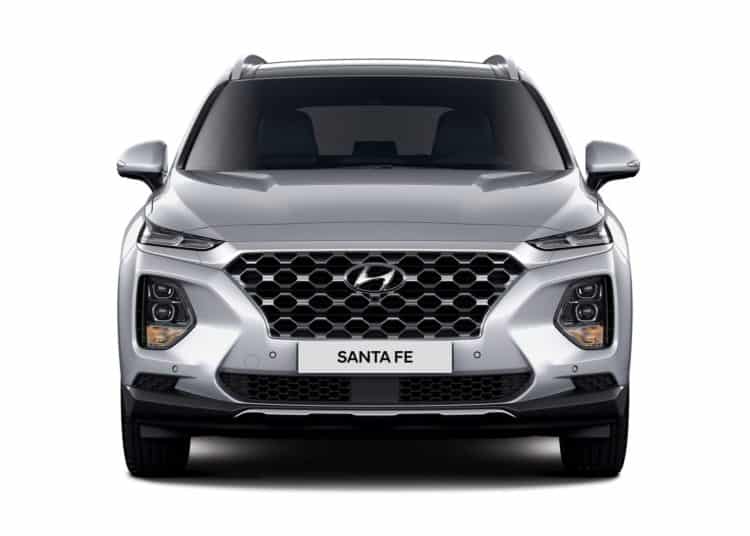 Sante Fe is a city in New Mexico but also the name of Hyundai's original SUV. First introduced just after the millennium, Sante Fe was a bold product initiative for the Korean brand and its success convinced Hyundai that SUVs and crossovers were crucial to its future.
The fourth-generation Sante Fe goes on sale in South Africa this week and offers a contemporary evolution of all those attributes which have made the previous three-generations such in-demand SUVs.
Aimed at the exceptionally competitive seven-seater SUV segment, where Toyota's Fortuner dominates, Hyundai will offer three flavours of Sante FE: two front-wheel drive derivatives and a range-topping all-wheel-drive version. All three of Hyundai's new full-size SUVs are powered by the same 2.2-litre turbodiesel engine, with its four-cylinders generating 142kW and 440Nm.
A significant mechanical engineering upgrade applied to new Sante Fe concerns how its converts engine power to speed, with the automatic transmission now featuring eight speeds, instead of the previous generation's six. Those two additional gears should improve throttle response, yielding more confident overtaking acceleration, and aid fuel-economy too.
What new with the fourth-generation Sante Fe? It's longer than before by 70mm and although that doesn't sound like much, it means better cabin comfort for passengers and an increase in luggage capacity of 7%, which calculates to a load space volume of 625-litres with the third-row seating folded away.
Typical of a Hyundai product, equipment levels are generous. Even the oxymoronic entry-level 'Premium' version features a seven-inch touchscreen infotainment system, USB points for the second-row passengers, LED daytime running lights, climate control, cruise control and a rear-view camera for complete parking confidence.
The 'Executive' Sante Fe adds a powered driver's seat, full LED function headlamps, keyless entry and blind-spot detection to ensure you swap lanes with assurance and without incident. Hyundai is positioning its most comprehensively equipped Sante Fe under the 'Elite' badge, which adds electrical adjustment for the front passenger seat, inches up the instrumentation cluster display from 3.5- to 7-inches, has a powered tailgate and panoramic sunroof.
Market intuition says that despite its immense specification, most buyers will shy away from the gravel travel ability of Hyundai's all-wheel-drive Sante Fe Elite, an option for one of its more affordable front-wheel-drive siblings.
When Hyundai launched Sante Fe back in 2001, it was the Korean brand's first SUV. In 2018, fourth-generation Sante Fe sits within a four-vehicle SUV/crossover portfolio for the Korean brand, and one of its most credible rivals is another Hyundai, the slightly smaller Tucson. If you aren't ever going to use all seven seats, the smaller Hyundai SUV is a smarter buy.
For those uncomfortable with the bakkie-like dynamics of a conventional South African market ladder frame SUV, and without the need for rugged off-road ability, Sante Fe is a compelling alternative to seven-seaters such as Fortuner or Everest.
Pricing
Hyundai Santa Fe 2.2 Premium R599 900
Hyundai Santa Fe 2.2 Executive R659 900
Hyundai Santa Fe 2.2 Elite R749 900
Help support journalists, the guardians of independent journalism, through our student media initiative that gives a voice to students and their generation! Find out more…