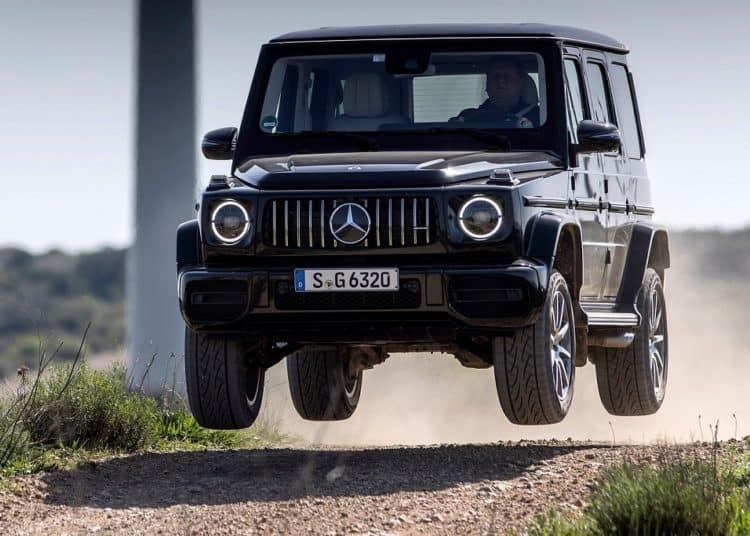 The world has waited decades upon a new Mercedes-Benz Geländenwagen and for South Africans, that wait is now over.
The iconic SUV
Mercedes-Benz has released the second-generation of its iconic SUV to local customers and although the price point is sure to keep Geländenwagen's customer profile exclusive, the new model is a brilliant blend of traditional style and contemporary engineering expertise.
It is an amazing instance of product longevity that Mercedes-Benz managed to keep the original Geländenwagen, which debuted in 1979, popular and in demand as nearly everything else it once rivalled, modernised. That product resilience made redesigning the Geländenwagen hugely challenging, as the brief from management to Mercedes-Benz's project team was not to dilute the iconic shape or its traditional styling details.
The new Geländenwagen (or G-Class as it is technically known), debuts in South Africa as an AMG G63 and doesn't look much different from its predecessors. Despite rack-and-pinion steering and independent front suspension vastly improving high-speed handling dynamics and much better interior space utilisation, the G-Class retains its externally hinged doors and familiarly square proportions.
Some of its features
Inside the traditional front-passenger cubby hold grab handle remains in place too, but switchgear is more contemporary Mercedes-Benz passenger car fare than ever before and G-Class finally benefits form the latest infotainment screen technology.
Powering the G63 is a 430kW version of AMG's proven 4-litre twin-turbocharged V8. It provides the G-Class with cartoonish performance potential. A new nine-speed automatic transmission and all-wheel drive combine to register a deeply impressive 0-100kph sprint time of 4.5 seconds, whilst top speed is limited to 220kph.
For those keen on extending the G63's top speed, there's an optional R49 500 AMG Driver's package, which liberates the maximum speed to 240kph. We'd imagine that to be a velocity at which the inevitable aerodynamic issues of Geländenwagen's large frontal area and boxy proportions become an issue in terms of wind noise.
The cost of it all
Mercedes-Benz will market the G63 at a starting price of R2 591 000, although for those who wish to have a slightly more exclusive and personalised G-Class, there is the Edition 1 option. What do you get for the additional R300 000 required to upgrade a G63 to Edition 1 status? Larger 22-inch AMG cross-spoke wheels, carbon-fibre trim, some side graphics, plush Nappa leather cabin and seat surfacing, red contrast stitching and matching scarlet-hued seatbelts.
Although the G63 Geländenwagens will hardly ever serve duty as off-roader vehicles, they do come with low-range, which should multiply the 850Nm torque output to something which could scale near vertical rock surfaces.
Mercedes will broaden the G-Class range, with less extreme derivatives in future. The G350, a vehicle less overtly focussed on performance and better suited to the Geländenwagen's original purpose as an all-terrain touring vehicle, will launch locally halfway through 2019.
Help support journalists, the guardians of independent journalism, through our student media initiative that gives a voice to students and their generation! Find out more…