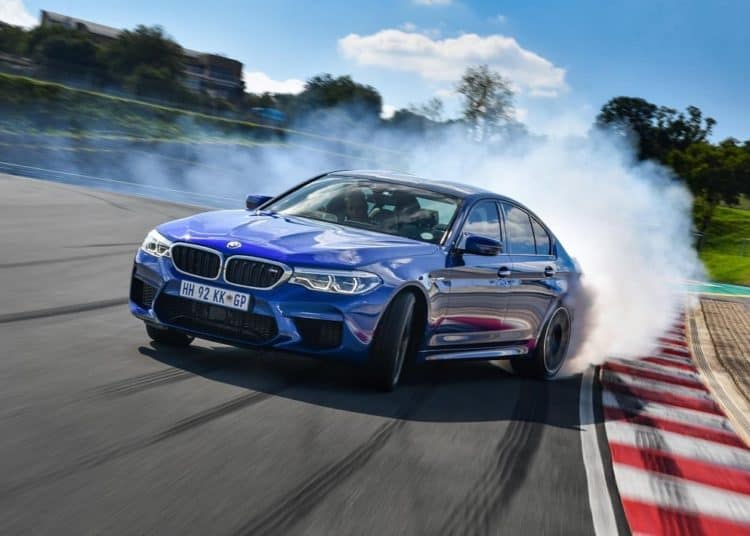 BMW has always catered for the enthusiastic driver burdened by responsibility. If you appreciate the finer elements of automotive engineering, and enjoy exploiting the performance potential of your car, yet need room for four passengers, BMW has you covered with its new M5.
The sixth-generation of a car which has forged BMW's reputation as a luxury brand highly literate in the art of performance automobiles, this latest one heralds an important first for M5: all-wheel drive.
An impressively sophisticated all-wheel drive system has been calibrated specifically to assist, instead of sanitise, the driving experience.
After testing a variety of concepts, BMW's engineers realised that all-wheel drive was required to provide the appropriate blend of a safety and traction for M5 owners, considering the engine outputs involved.
The 4.4-litre twin-turbocharged V8 is good for 441kW and 750Nm, which with the benefit of all-wheel drive, translates into a 0-100kph benchmark sprint time of only 3.4 seconds. Top speed is 305kph.
Registering that acceleration statistic into perspective, this new BMW's sprinting ability equals that of a Lamborghini Huracán.
The novelty of a luxury four-door BMW with ample rear-passenger legroom and an enormous boot, being quick enough to match an Italian supercar, has always been the anchoring of appeal of all four-door M-cars.
For BMW brand traditionalists the issue of sacrificing the purity associated with rear-wheel drive for all-wheel traction is troubling, but in practice the M5's system works brilliantly.
Owners still have the option of disabling drive to the front axle, converting this 5 Series to a true burnout and drifting tool, but applications for this function are the exception.
Beyond the stratospheric performance all those other features which have established the M5 legend since 1985 remain. Purposeful, yet restrained styling enhancements and contemporary cabin comfort technologies.
With 2018 M5 you have gesture control for phone mastering functions through the infotainment system and gloriously comfortable front bucket seats.
Priced at R1 762 806, it's a big commitment. But for those who value all things associated with the a proper four-door supercar, it's an affordable opportunity to own Lamborghini performance, without compromising on your school lift-club obligations.
Help support journalists, the guardians of independent journalism, through our student media initiative that gives a voice to students and their generation! Find out more…Tags: BMW