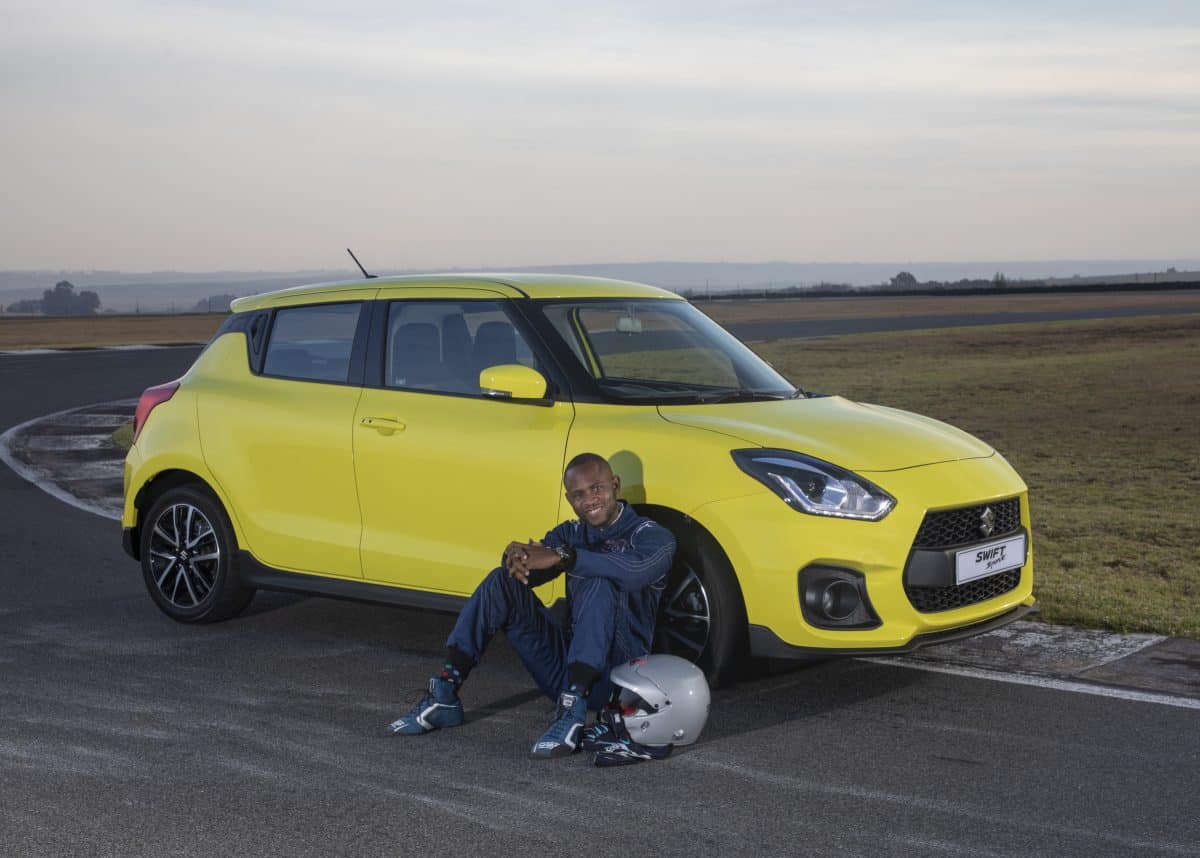 Suzuki has reinforced its ascending brand status in South Africa, by introducing the brand's latest Swift Sport.
Since its reintroduction to the local market, back in 2008, Suzuki has gradually conquered buyers and is now ranked as South Africa's ninth most popular vehicle brand.
Although most of the company's trade is affordable hatchbacks, Suzuki has always marketed two specific halo models: its diminutive but hugely capable Jimny 4×4 and the Swift Sport hot hatch.
These two vehicles are outstanding brand ambassadors for Suzuki and after making local fans of the brand wait for a bit, the latest generation Swift Sport is finally available in South Africa.
Besides a new platform and design, there is a significant change in the Swift Sport's engine configuration. The previous version was much loved for its linear, naturally-aspirated throttle response.
Suzuki has downsized the Sport's engine from 1.6- to 1.4-litres in capacity, but also added turbocharging. Power increases from 100- to 103kW, with a substantial surge in torque, up from 160- to 230Nm.
Much better to drive at altitude
With most of South Africa's driving enthusiasts living high above sea level, the turbocharged engine (which is more immune to power loss at altitude), offers a significantly more responsive drive.
Remaining true to Suzuki's compact car heritage, the new Swift Sport is very light, with a kerb weight of only 970kg. As such, it provides inspired performance, running the benchmark 0-100kph sprint in only 8.1 seconds, and powering on to a top speed of 201kph.
Buyers have a choice of two models, both featuring six-speed transmissions. The manual shifting Swift Sport prices at R315 900, with the convenience of an automatic transmission increasing cost of purchase to R335 900.
Distinguishing the Sport from other Swifts are twin exhaust ends, a rear diffuser, reshaped front bumper, body kit and model-specific alloy wheels.
There was a time when Japanese hot hatches were hugely popular in South Africa. Suzuki is now the only remaining Japanese brand to offer a compact performance car in the local market at an affordable price.
Help support journalists, the guardians of independent journalism, through our student media initiative that gives a voice to students and their generation! Find out more…