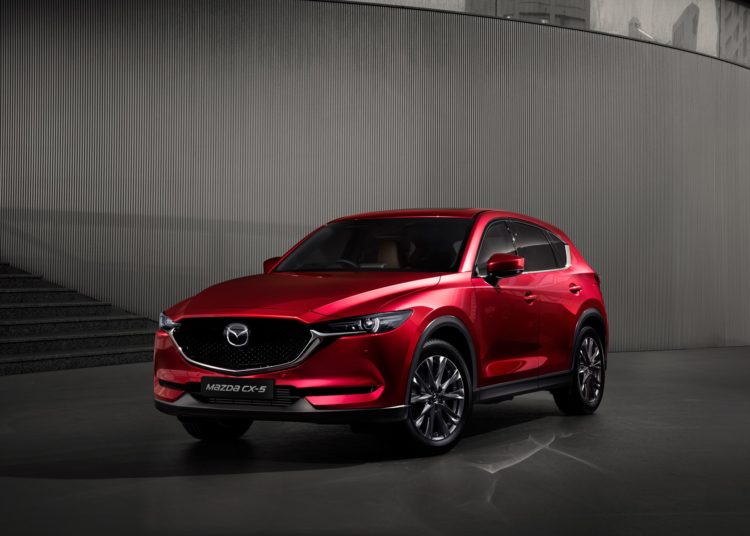 Mazda's CX-5 has been an enormous success for the Japanese brand in South Africa.
The largest passenger vehicle Mazda markets in its local product portfolio turns a tidy trading momentum. CX-5's popularity compares very favourably with the most popular segment rivals, such as Toyota's Rav4 and VW's Tiguan. In January it sold a total of 408 units, trailing Tiguan 448 and segment leader, Rav4 (476). It also happened to outsell rivals from Hyundai, Nissan and Kia.
To ensure that sales momentum doesn't stall, Mazda South Africa has announced some upgrades to its local CX-5 offering. These mostly concern comfort and convenience features inside its cabin, and very slight design detail evolutions.
Mechanical details remain unaltered with the slightly revised CX-5, yet inside and out, you'll discover a host of new and improved bits. The clearest perceptible differentiation between the the two CX-5 specification grades are the wheels, with the more affordable Active derivative rolling on 17-inch alloys (of a new tint), whilst the better quipped Dynamic model rolls an entirely new twist-blade design on its ten-spoke 19-inch wheels.
Inside the revised CX-5 features improved ventilation ducting for superior airflow distribution (always good news for warm weather South African climate customers), and slightly more intuitive infotainment hard button controls.
Smartphone synching is a crucial convenience asset on any contemporary vehicle and to ensure CX-5 is commensurate to costumer requirements, Mazda has now updated its infotainment system to accommodate full Android Auto and Apple CarPlay mirroring capability.
Mechanically the revised CX-5 crossover range carries over its existing engine options. That means naturally-aspirated petrol power, either 2- or 2.5-litres in capacity, good for 121kW/210Nm and 142kW/257Nm respectively. Or for those who want to combine diesel economy and boosted performance, a 2.2-litre turbodiesel producing 140kW and 450Nm headlines the upgraded CX-5 range.
Help support journalists, the guardians of independent journalism, through our student media initiative that gives a voice to students and their generation! Find out more…