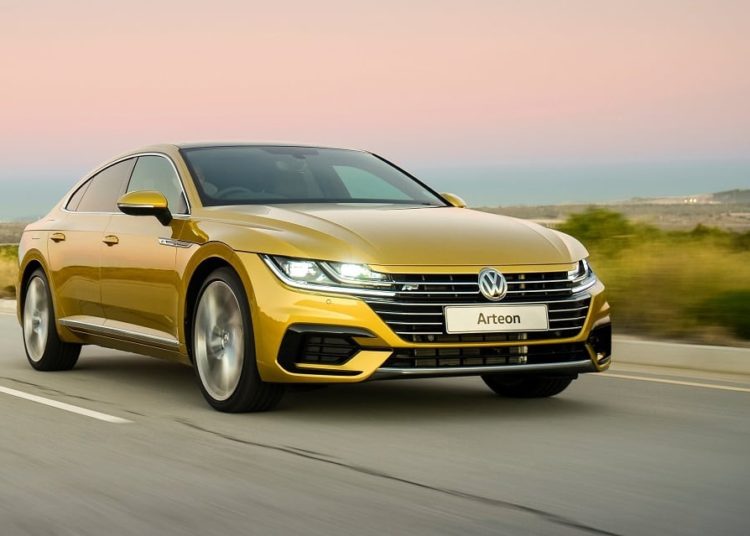 If you desire a German luxury car with potent performance and four-doors the choices have always been in the realm of A4, C-Class and 3 Series. But there is a fourth option, from VW.
South Africa's second most popular car brand launches its latest product this week and in a market obsessed with bakkies and SUVs, VW's Arteon is a refreshing change.
The name is a combination of 'art' and 'eon'. Arteon's purpose is to replace the gap left in VW's range by the retirement of Passat CC.
As a concept the new car combines the traditional values of VW large sedan motoring – an abundance of passenger and luggage space – with avant garde styling and rewarding dynamics.
It's built on the proven MQB platform which is shared with Golf7 and Tiguan.
Beyond the striking styling there is real substance. The stylish sedan is powered by two 2-litre turbocharged engines, a 130kW diesel and 206kW petrol.
Interestingly, both engines produce a similar peak torque value of 350Nm, which means the petrol powered version only really shows its performance advantage when long periods of full throttle acceleration are required.
The lower output Arteon is front-wheel drive and equipped with VW's renowned six-speed DSG transmission, whilst the petrol version is a true four-door pseudo R-car featuring all-wheel drive and newer seven-speed DSG gearbox. It effectively is a Passat with the previous generation GolfR engine and powertrain.
Performance is prodigious with Arteon 2.0 TSi ranking the benchmark 0-100kph spring in 5.6 seconds, before powering on to a 250kph top speed.
The diesel Arteons provide less outright performance but superior long-distance cruising flexibility, with average consumption of around 5.6l/100km, which equates to a theoretical 1178km range on the available tank capacity of 66-litres.
Enhancing the Arteon driving experience is dynamic chassis control whilst cabin comfort features include comprehensive digitisation and Smartphone synching.
Passats have always been celebrated for their huge boot capacity and Arteon, in its lift back configuration, has a credibly massive boot at 563-litres, making a better luggage transporter than either BMW's 440i Gran Turismo or Audi's A5 Sportback.
The market for German executive sports sedans is dominated by Mercedes, with BMW and Audi crowding out most any new rival in the market.
VW's latest offering has a style sufficiently distinctive to entice those who analyse their sport sedan purchase on specification and space, instead of image value alone.
Wherever you go, go in #style. #vwarteon pic.twitter.com/XZl7xE0vGK

— Volkswagen (@Volkswagen) April 28, 2018

VW Arteon 2.0 TDI 130kW Elegance DSG – R599 900
VW Arteon2.0 TDI 130 kW R-Line DSG – R649 900
VW Arteon2.0 TSI 206kW R-Line 4MOTION DSG – R699 900

Help support journalists, the guardians of independent journalism, through our student media initiative that gives a voice to students and their generation! Find out more…Tags: AudiBMWVW