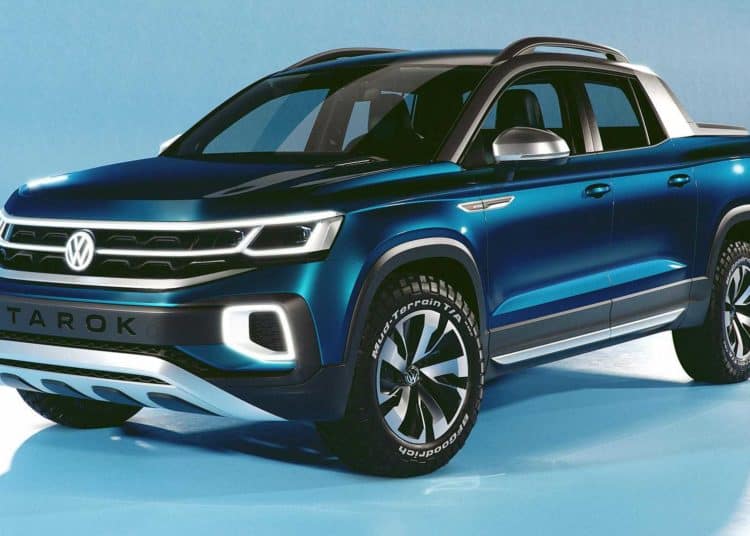 VW has revealed an exciting new double-cab bakkie concept, which has been confirmed for production. It's called the Tarok and although the exact global marketing distribution is not yet confirmed, this is certainly a bakkie that could be fantastically suited to South African conditions and customer demands.
The concept Tarok employs a fusion of many different VW design elements, borrowed from other concept cars and the brand's current SUV product portfolio.
Overall, the appearance is striking and most importantly, it has an indemnity of its own – and doesn't look like an Amarok.
Design features
One of Tarok's cleverest design features is the adaptability of its loadbin area, which can be stretched from 1.2- to 1.8m in length.
A panel at the rear of the cab, shifts open, to allow this elongation of the load area. Beyond this crafty convenience feature, Tarok is graded as a proper South African class full-size bakkie, with a 1000kg payload capacity.
VW's traded a popular compact double-cab version of the Polo, in bakkie configuration, for years in the Brazilian market. That vehicle, the Soveiro, isn't especially capable off-road and lacks heavy-duty load carrying capacity.
With Tarok, VW's addressed all those issues and presented a very convincing alternative to the Amarok. In fact, when the production version of Tarok does go on sale, an event VW has confirmed will be the case by soon in South America, its marketing placement would certainly be as a junior Amarok.
The concept version is powered by a 1.4-litre turbocharged petrol engine and drives all four-wheels through VW's familiar 4Motion system.
Don't expect low-range gearing or a lockable rear-axle on the production version, but do expect additional engines, with VW's engineers confirming that Tarok will also offer a 2-litre turbodiesel, boosting 110kW.
VW's new bakkie will initially launch in Brazil, but its applicability to other markets – such as South Africa – is clear.
Help support journalists, the guardians of independent journalism, through our student media initiative that gives a voice to students and their generation! Find out more…